Ballast Tank Refurbishment in South Africa
The ballast tanks of the M/V AUXIS required a full refurbishment (over 6000m²) after the original coatings had failed.
Some areas of the ballast tanks were heavily corroded with limited access.
There was also a very limited timescale for completion of this project and as a result, grit blasting was not permissible. The surfaces of the ballast tanks were water jetted to WJ-3 standards.
Once the surface preparation was complete, one stripe coat of solvent-free, wet & rust tolerant Epo-chem™ RS 500P was applied.
Upon completion of the stripe coating, one full coat of Epo-chem™ RS 500P was applied @200µ DFT. In some areas where most of the existing coating was still adherent, one primer coat of Epo-chem™ RS 500P in all the bare steel areas was applied, followed by one topcoat of solvent-free, wet tolerant Epo-chem™ RA 500M applied @ 250µ DFT.
This project was completed within the given time-frame and to the satisfaction of all concerned. Utilising this Chemco system for ballast tank refurbishment offers our clients many benefits:
Environmentally friendly system (no grit blasting, solvent-free)
Odourless
Reduced Health & Safety and fire precautions
No humidity or dew point restrictions
No delays
No disruption to other ongoing hot work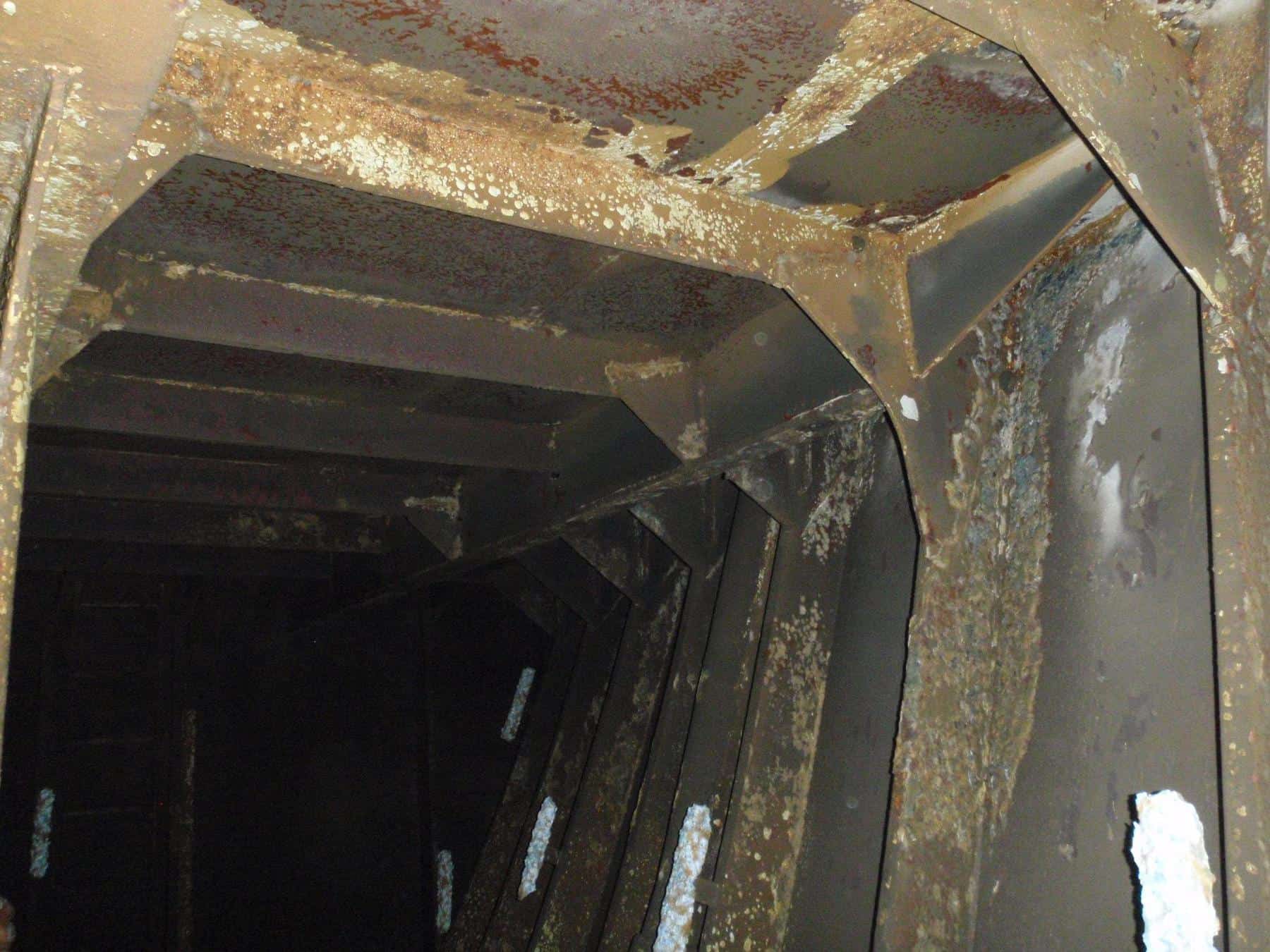 After Surface Preparation
Angus Cochrane
2019-04-30T15:40:15+01:00
Contact Our Specialist Coating Advisors…
Our coating specialists can suggest the right solution for your specific application.