Chemco is the Only Solution
The turbine hall of a power station in England was scheduled for a general upgrade and complete repaint. There were four large steam turbines located inside of the hall. There was also a considerable amount of internal structural steel, including support girders and roof trusses.
The client made it clear that the refurbishment work must be carried out without operational shutdown. As a result, the project now faced many obstacles. Grit blasting was not permissible. Additionally, due to the steam turbines, the humidity in the hall was extremely high, with some surfaces being continuously wet.
Due to people working within the hall, the products used had to be solvent-free and odourless so they did not cause disruption. The work also had to be carried out by rope access as scaffolding would restrict the working of the cranes on the site.
If conventional paint systems were to be used, the hall and surrounded areas would have had to be shutdown, causing major disruption to the normal operating processes of the power station, resulting in long, costly and unwanted delays occurring. It therefore became apparent to the client that the solution offered by Chemco was the only solution in the market which could overcome all of the hurdles faced.
The areas to be coated were mechanically prepared. One primer coat of solvent-free, wet & rust tolerant Epo-chem™ RS 500P was applied to all areas. This was followed by two coats of Easi-gloss™ RX 500GS, a water-based system offering a high gloss and aesthetically-pleasing finish.
The project was successfully completed, with both the client and the contractors being completely satisfied with the outcome. By using this unique solution, substantial time and cost savings were achieved by the client.
To summarise, the benefits achieved by the client and contractors were the following:
Solvent-free, odourless coatings
No grit blasting requirements
No humidity or dew point restrictions
Can be applied over wet substrates
Very easy to apply by brush/roller
No disruption to normal operating processes (including any hot work)
Environmentally friendly solution
Zero downtime
Substantial time and cost savings
Before Surface Preparation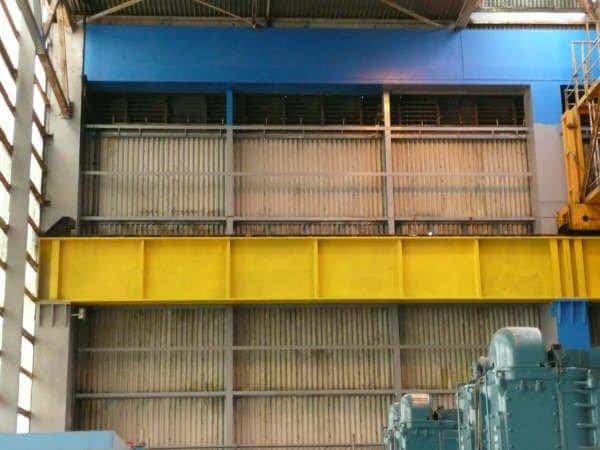 Angus Cochrane
2019-04-30T16:30:56+01:00
Contact Our Specialist Coating Advisors…
Our coating specialists can suggest the right solution for your specific application.