Roof Repair with No Operational Shutdown
The roofs of two tanks were suffering from corrosion damage and required to be refurbished. The client mentioned that these roofs are normally repaired every 2-3 years and that they were looking for a system which could offer them long-term corrosion protection.
The roofs had to be refurbished whilst the tanks were in operation; therefore grit blasting was not permissible. There would also be no encapsulation of the roofs due to large costs and setup times; therefore coatings could only be applied by brush/roller.
The roofs were prepared by water jetting. One primer coat of wet & rust tolerant epoxy Epo-chem™ RL 500PF was then applied, followed by one topcoat of highly chemical and UV resistant topcoat Epo-chem™ RC 500GTC.
The tanks were successfully refurbished whilst the tanks were in operation, which saved the client substantial time and cost. Due to the success of these projects, more roofs will now be coated with the same system for this client.
Benefits achieved by using Chemco's innovative solution:
No grit blasting requirements
No extensive equipment requirements
No encapsulation required
Exceptional corrosion and UV resistance
Long-term corrosion protection
After Surface Preparation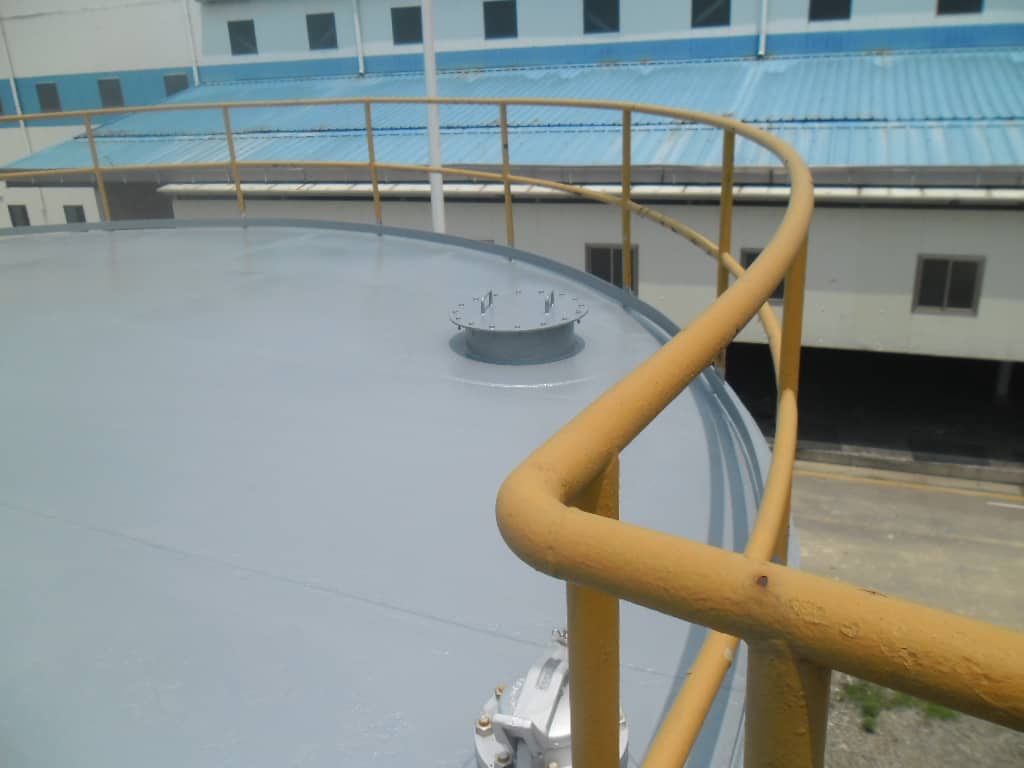 Angus Cochrane
2019-04-30T16:47:05+01:00
Contact Our Specialist Coating Advisors…
Our coating specialists can suggest the right solution for your specific application.