Swimming With Chemco
Chemco have continued their success in the swimming pool market by completing another contract on-board a cruise liner, owned by one of the largest cruise liner companies in the world.
Chemco were asked to replace the existing coating system in their swimming pools and jacuzzis as they were suffering from corrosion and paint breakdown.
The world famous cruise liner company required a coating system which offered a long-term solution and would not need regular maintenance, resulting in the closure of their swimming pools. They also required a system which would cause no disruption to other ongoing work being carried out onboard the vessel by other contractors and the ship's crew. As a result, grit blasting and high pressure washing were not permitted.
It was successfully proposed to utilise Chemco's revolutionary solvent-free, wet & rust tolerant, glassflake technology. This would become the second vessel of the cruise liner company to have their swimming pools coated with this system after the ship's sister vessel showed outstanding results.
Mechanical preparation (St 3 standards) was selected as the chosen surface preparation method to be utilised. Once this was complete, one primer coat of solvent-free, wet & rust tolerant epoxy  Epo-chem™ RS 500P was applied. To complete the coating system, two topcoats of solvent-free, wet tolerant, glassflake epoxy Epo-chem™ RA 500M were applied.
The cruise liner company managed to save substantial time and cost by utilising this unique Chemco system. Eliminating the requirement of grit blasting, dehumidification and ventilation helped to significantly reduce the contract duration.
The environmentally friendly nature of Chemco's unique process ensured there would be no disruption to other work being carried out nearby by other contractors and the ship's crew. This included hot work such as welding, chipping and grinding.
Also, by utilising a solvent-free (odourless) coating system mixed with mechanical preparation, the Health & Safety standards were improved and Fire Hazards were reduced.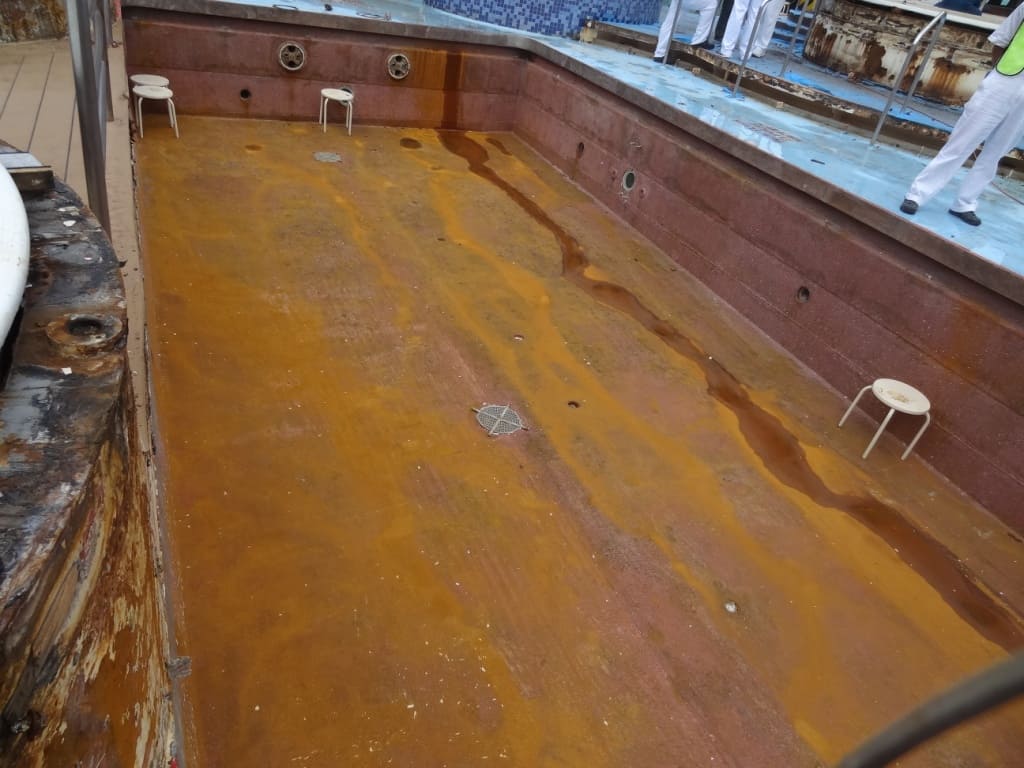 Before Surface Preparation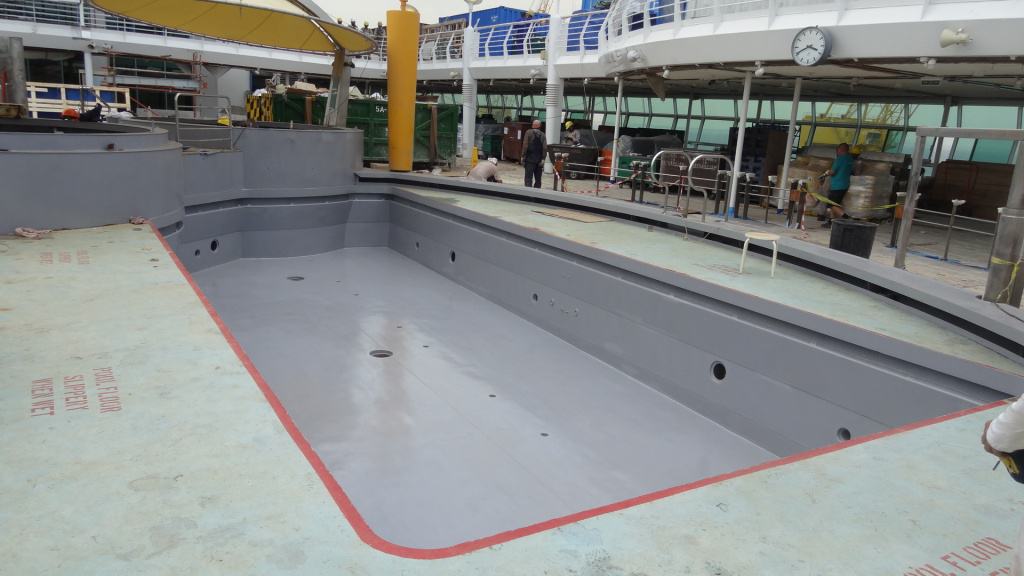 Angus Cochrane
2019-05-23T12:23:41+01:00
Contact Our Specialist Coating Advisors…
Our coating specialists can suggest the right solution for your specific application.