Large Contract Completed in China
Chemco have recently completed a substantial ballast tank refurbishment contract in China, covering over 40,000m².
The project involved high pressure water jetting (1000 bar) the substrate to prepare the surface, with inaccessible areas prepared by mechanical preparation. This was followed by a stripe coat and touch-up coat of our revolutionary Epo-chem™ RS 500P coating system.
High pressure water jetting and mechanical preparation were selected as the surface preparation methods due to the tight time schedule given to complete this project. Utilising abrasive blasting would have increased the overall cost of the project as well adding to the time for project completion due to equipment requirements and set-up/dismantling times.
Epo-chem™ RS 500P, a solvent-free, wet & rust tolerant epoxy primer/finish coat, was selected as the coating system to be used. Using this environmentally friendly system ensured that no downtime would occur between surface preparation completion and the beginning of the coating process. This was possible due to the wet & rust tolerant properties of the coating system, which allows immediate application to soaking wet and rusty prepared surfaces.
Applying this system on rusty of poorly prepared and wet surfaces has no adverse affect on the coating's performance. The adhesion value of this wet & rust tolerant product actually outweighs that of conventional solvent-based paints.
The benefits of using this system can be seen below:
Solvent-free (odourless) coating system
No grit blasting
No humidity or dew point restrictions
Can be applied on soaking wet and rusted surfaces
No extensive equipment requirements
No disruption to other ongoing work (including hot work)
Significantly reduced H&S and Fire Precautions
Reduced contract duration
No over-coating limitations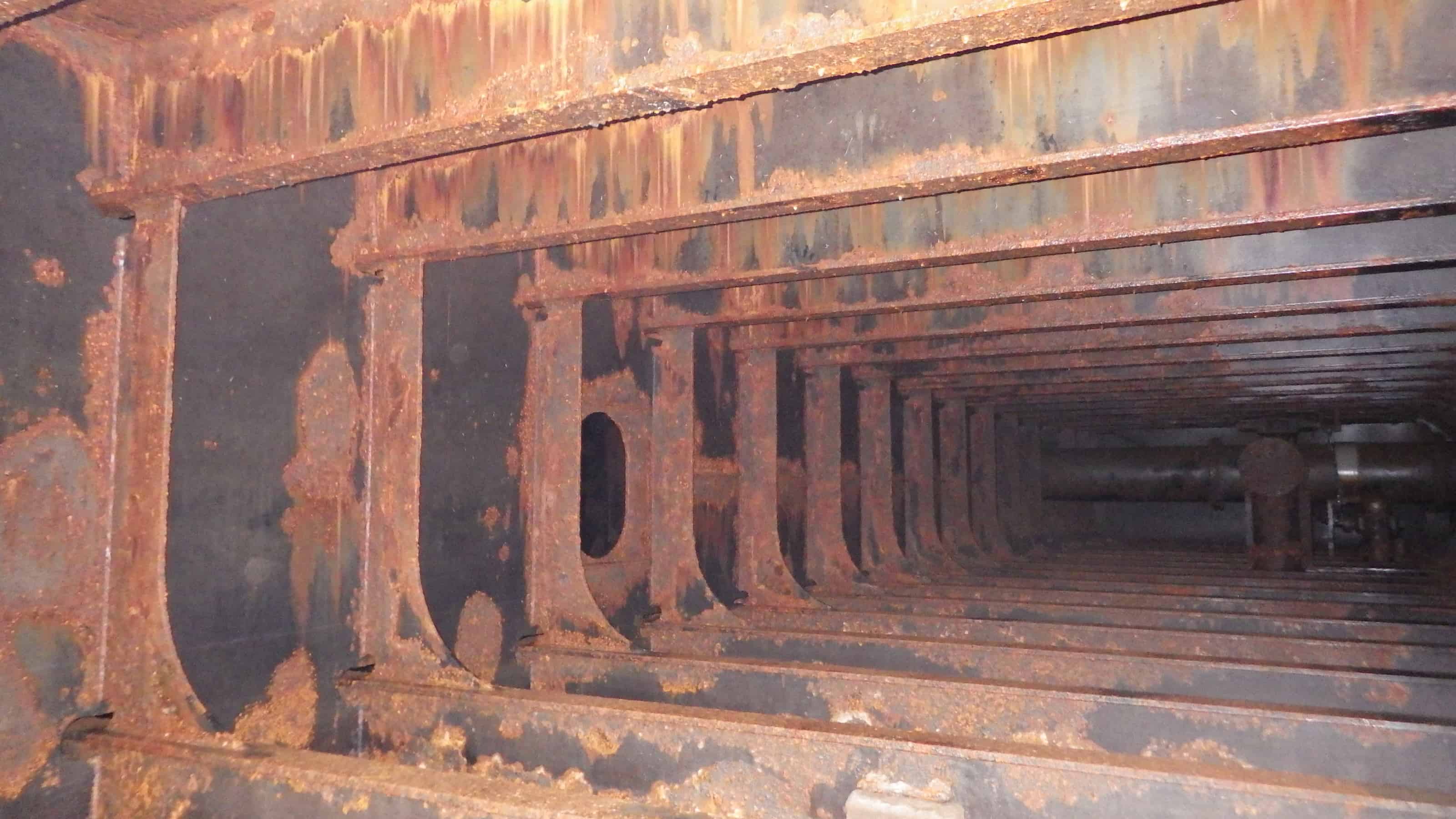 After Surface Preparation
Angus Cochrane
2019-04-30T15:52:43+01:00
Contact Our Specialist Coating Advisors…
Our coating specialists can suggest the right solution for your specific application.