SPECIALIST PROTECTIVE COATINGS
Offshore 
A New Era in Offshore Protective Coatings…
Chemco have designed and manufactured a range of protective coatings which can be utilised in the Offshore industry.
These systems provide excellent coating solutions for many offshore structures, including both rig platforms and FPSO's. Crucially, we offer systems for application both above and below the splash zone.
Some specific applications include:
Platforms
Piping
Decking
Flooring
Tanks
Immersed Steel
Immersed Concrete
And many more…
Our Offshore coatings have a range of characteristics which can lead to significant time, cost & environmental savings being achieved. These include the ability to be applied in adverse weather conditions, at high temperatures and using a reduced number of coats. Good UV resistance, long-lasting colour retention and an aesthetically-pleasing finish can also be achieved.
Vitally, our specialist coatings can often be applied without the need for any operational shutdown on-board the platform.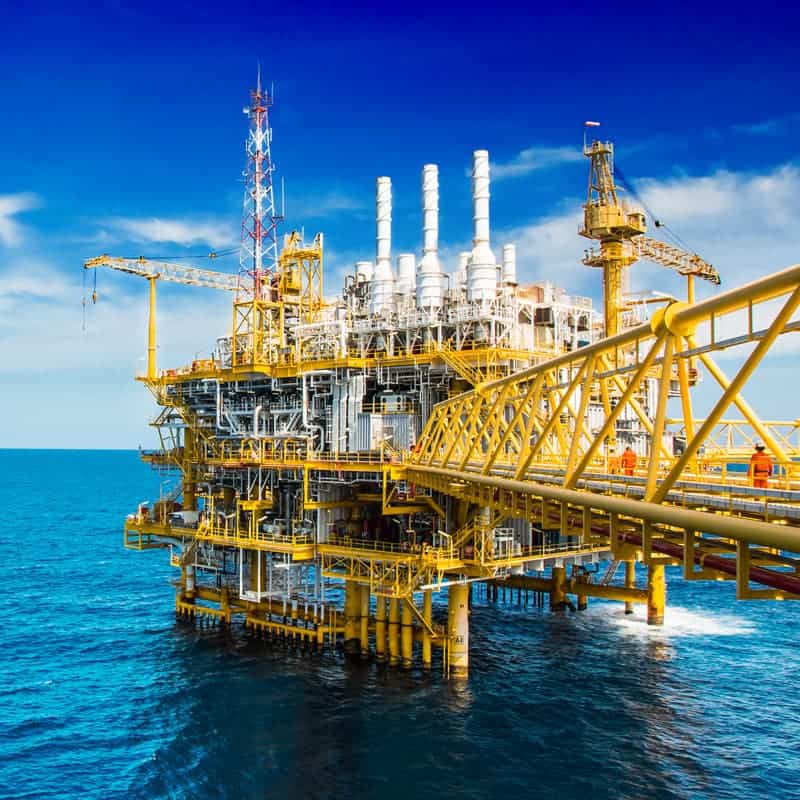 Chemco's revolutionary wet & rust tolerant coating system has full NORSOK M-501 Approval. This NORSOK standard gives the requirements for the selection of coating materials, surface preparation, application procedures and inspection of protective coatings to be applied during the construction and installation of offshore installations and associated facilities.
Chemco's NORSOK M-501 approved coating system consists of three unique products:
Epo-chem™ RS 500P – solvent-free, wet & rust tolerant universal epoxy primer/finish
Epo-chem™ RA 500M – solvent-free, wet tolerant, glassflake epoxy single coat/topcoat
Epo-chem™ RC 500GTC – highly chemical and UV resistant epoxy/acrylic topcoat
Browse Products by Application…
Browse Products by Application…
Featured Offshore Case Studies