Applications
Tank and Pipe Lining
Chemco have been designing specialist tank and pipe lining systems for over 35 years. These glassflake linings have a successful track record in the most aggressive chemical and high temperature environments.
Chemco also offer a range of ceramic systems for tank linings where abrasion and chemical resistance are required.
SOLUTIONS
Polyester Glassflake Coatings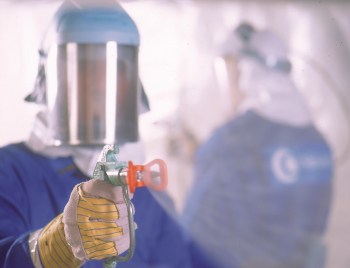 Chem-glass™ 200 Series
These products are recommended where long lasting performance is required. Their unique characteristics (optimum protection from the harshest and most severe operating environments) make them an ideal choice for metal, concrete and other substrates.
Chemco's polyester coating systems are available in two versions; Chem-glass™ RA 200 and Chem-glass™ RE 200.
RA 200 is typically utilised as a tank lining offering exceptional resistance to harsh chemical environments. RE 200 is an isophthalic polyester traditionally utilised as a one-coat system for offshore structures.
SOLUTIONS
Vinylester Glassflake Coatings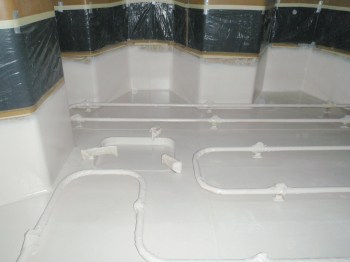 Chem-tect™ 300 Series 
Chemco's vinylester range has provided the most cost effective, long-term tank lining solution for over 30 years. These vinylester systems have now superseded polyester due to their ability to handle the most aggressive chemicals at higher temperatures.
There are six unique products in the Chem-tect™ 300 series. These vinylester glassflake systems offer long-term corrosion protection across the full pH range (1 – 14).
They are particularly effective in acidic environments at high temperatures where conventional epoxies cannot function.
SOLUTIONS
Solvent-free Epoxy Coatings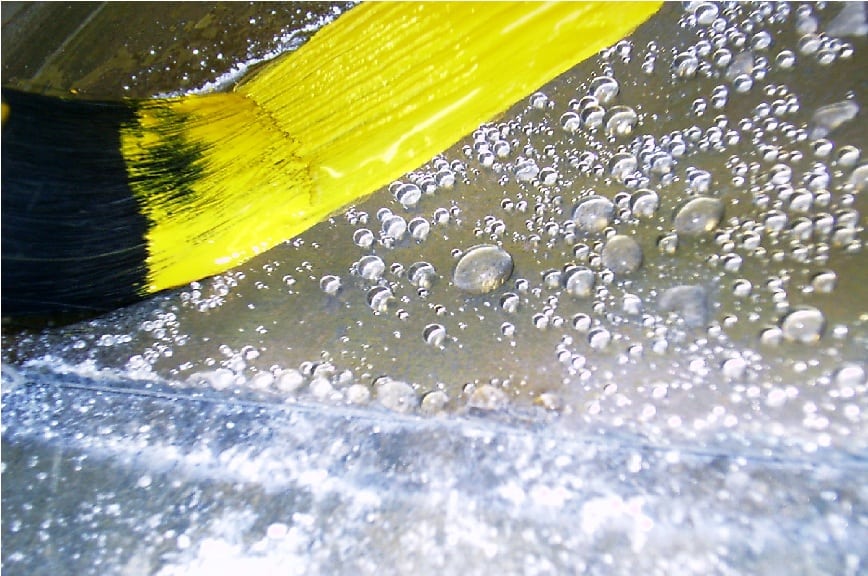 RA 500M is a solvent-free, wet tolerant glassflake epoxy with excellent chemical resistance which can be utilised for a wide range of tank applications; potable water, crude oil, sewage, refined oil (diesel/petrol), sea water ballast and cargo. This system has the following approvals:
NSF certificate for potable water
FDA approval for food contact and potable water
IMO approval for sea water ballast tanks
IMO approval for crude oil cargo tanks
RB 500 is a solvent-free epoxy coating specifically designed for wine and beer tank lining applications:
Provides long-term protection for steel and concrete tanks
Exceptional chemical resistance to aggressive cleaners
Extremely smooth, high gloss finish
Easy to clean and decontaminate
FDA approved for alcoholic beverage applications
SOLUTIONS
Solvent-free Novolac Epoxy Coatings
RF 500 is a solvent-free, glassflake Novolac epoxy coating specifically designed as a tank and bund lining for high concentration acids and low pH applications:
Provides a tough impermeable barrier suitable for steel and concrete surfaces
Outstanding resistance to strong acids (including 98% Sulphuric Acid)
Cures to form a very hard and high gloss finish
Extensively used for secondary containment in acidic environments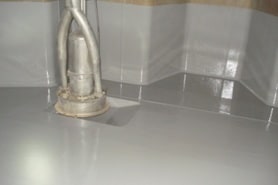 RW 500 is a solvent-free, glassflake Novolac epoxy coating specifically designed as a tank lining for the combination of high temperatures and aggressive chemicals:
• Outstanding protection to metal and concrete substrates
• Exceptional resistance to abrasion, erosion and thermal shock
• Ideal tank lining system for confined spaces
• Specifically suitable for high temperature process vessels
• FDA approved for hot potable water, food and beverage